Elf 2021 now postponed until January 2022
Monday 2nd November 2020
Elf 2021 now postponed until January 2022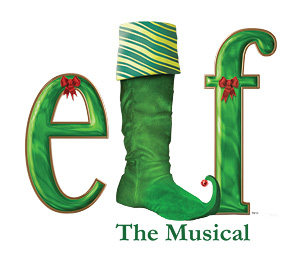 We're now heading to the North Pole for "Elf, The Musical" in January 2022.
With the continuing restrictions we have taken the decision to move our production of 'Elf The Musical' from May 2021 to January 2022.
Wednesday 19th January to Sunday 23rd January 2022 at the Grand Theatre, Lancaster. Evening performances Wednesday to Saturday and Matinees on the Saturday and Sunday. Further details to be confirmed. Auditions/Rehearsals will start July/August next year. Following 'Elf' we will then go straight into rehearsals for a production (as yet to be decided) in our usual May (2022) slot, again at the Grand Theatre, Lancaster. We can't wait to see you all - on stage, back stage, in the audience - eventually!

Copyright © 2005-2021 Lancaster Amateur Dramatic & Operatic Society

All Rights Reserved
No part of this website may be reproduced, stored in a retrieval system or transmitted in any form or by any means; electronic, mechanical, photocopying, recording or otherwise, without permission.

Registered Charity No. 515089

Contact Us - Privacy Policy

Copyright © 2005-2021
Lancaster Amateur Dramatic & Operatic Society

Registered Charity No. 515089

Contact Us - Privacy Policy

All Rights Reserved
No part of this website may be reproduced, stored in a retrieval system or transmitted in any form or by any means; electronic, mechanical, photocopying, recording or otherwise, without permission.